Did you know there are thousands of farms across the country, each of them having different biosecurity plans developed to manage their individual property-based risks? Whether you're a landowner, manager or visitor, you need to be mindful of these risks and find out what plans are in place to help stop any biosecurity baddies in their tracks.
Ask questions, listen to local wisdom and build your knowledge base. Stick to the plan and 'shut the gate' on unwanted pests, weeds and diseases!
Every piece of fruit matters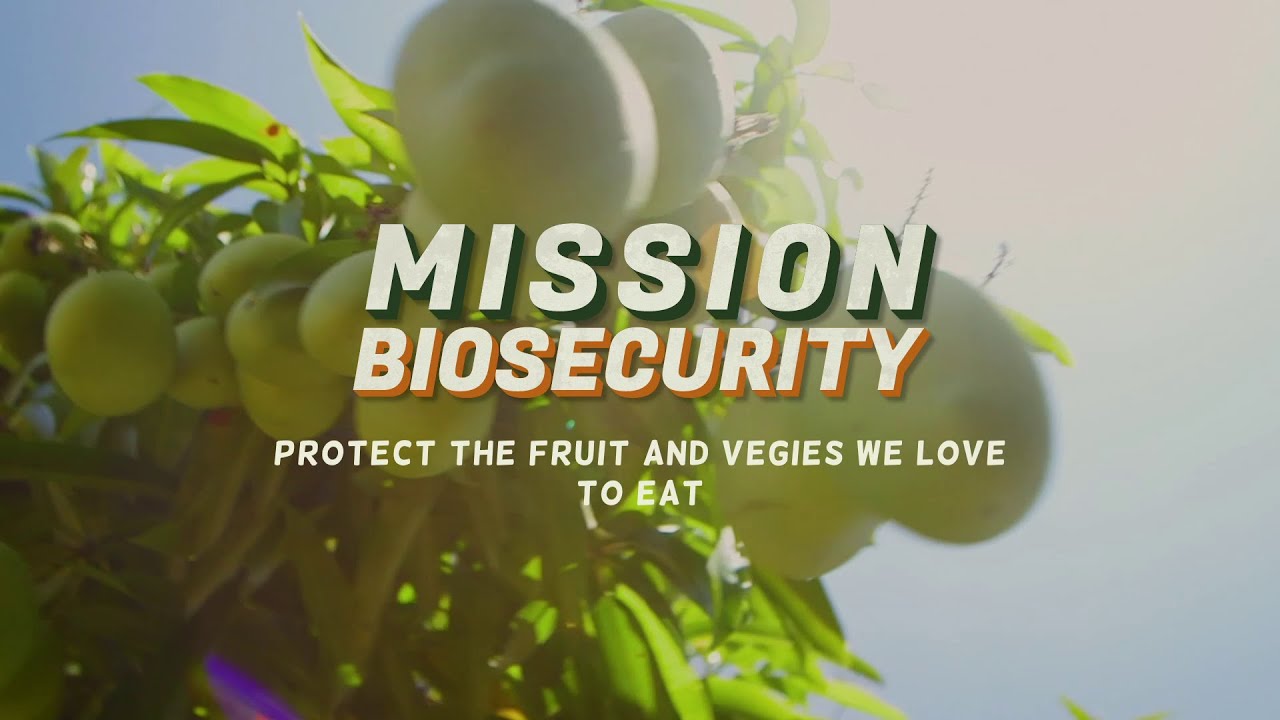 WATCH: Fruit biosecurity
Did you know that nearly all of the bananas produced in Australia come from Queensland? Biosecurity is not only important for goods coming from overseas, but it's also important in making sure that pests and diseases don't hitch a ride on fruit and vegetables travelling interstate. Join Costa and Rebekah Pierce (Plant Biosecurity Officer) as we discover why every piece of fruit matters!
LISTEN: Fruit Fly Special
Biosecurity is not just about pests, its all about people. Join Costa as he chats pest management with Nick Secombe, Project Manager for Biosecurity in South Australia. Hear about the potential impact a fruit fly incursion could have on our export industries and how technology is helping to prevent these risks.